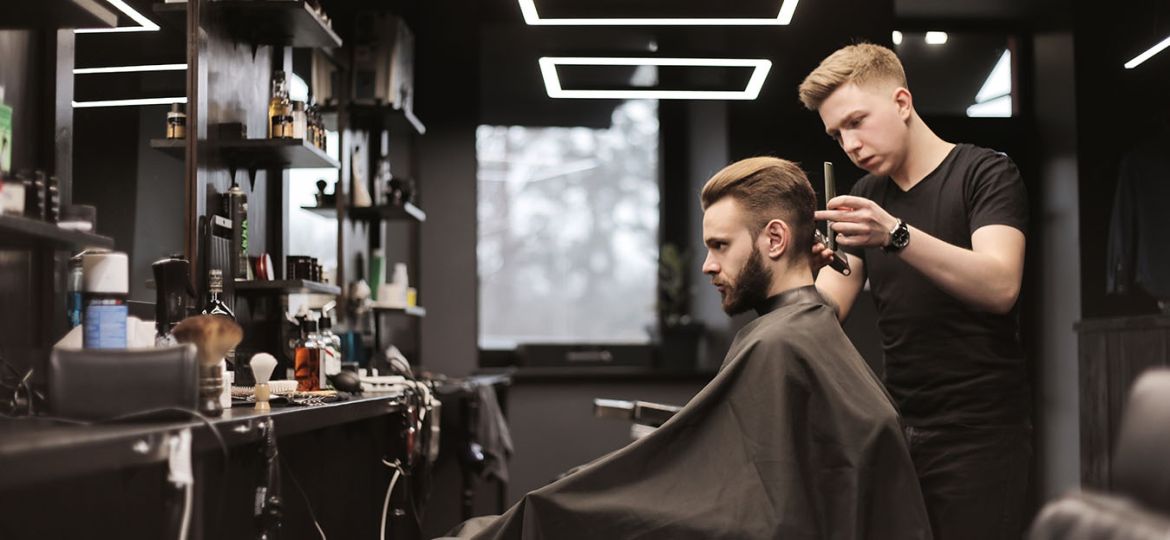 Men's haircut has come a long way since the time of the powdered wigs to the modern-day "man bun." But one thing has not changed; a man's hair reflects how well he takes care of himself. Good grooming is a critical part of your social, dating, and professional lives.
It may be tempting to go to a budget barber shop for a speedy and economical service but do not cheat yourself. You will probably come out with a mediocre cut that leaves you feeling equivocal and frustrated.
A salon that specializes in cutting men's hair and beards can be a great bet for you. Read on to learn the many benefits of a men's salon.
1. Get the Details Right
One of the benefits of a men's salon is that it offers detailed cuts. Highly skilled barbers take their time to ensure that every edge is perfect and every stray hair is clipped.
Getting such details might be an issue at a typical budget barber shop that aims to get you in and out as quickly as possible.
That may work at the post office or the bank, but for your hair where there should be no rush. No one wants to go home after a haircut and realize that one sideburn is longer than the other.
The stylists at a men's salon will rest at nothing to achieve the best results with every single cut.
2. Offer the Best Advice
Sometimes you want to try a new and unique haircut but are not quite sure which route you should take. In that case, you only need to talk to a professional at a men's salon. You will get a fantastic recommendation.
The stylists at a salon enjoy giving their input on what they think would be the best look for each client. They work with hair daily, are familiar with every classic style, and are up-to-date with what is trending. So, they will give you the best advice.
3. Excellent Hairdresser Services
A men's salon offers more than just a classic cut. Men can also get shampooed, styled, and coloured. They can even get hair treatments for more advanced styling.
If you want hair that is less curly, full-bodied, without frizz, and more manageable, a salon is a perfect option. Many men celebrities worldwide go to men's salons for hair treatments and styles they desire.
These salons offer the best hairdresser services available and do much more than a standard barber, or a haircut shop would do.
You can walk in and out with a new look, new style, and a professional appearance. It isn't easy to get an adventurous haircut at a typical barber shop. And since your hair is a reflection of your personality, avoid settling for the mundane.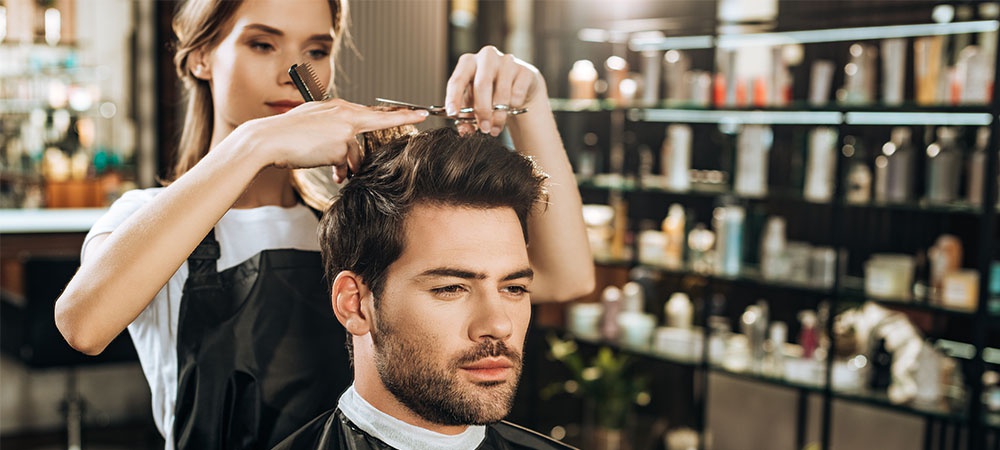 4. Perfect Colouring
Besides enhancing the looks, hair colouring can also improve the hair's strength, moisture, and thickness. In addition, top-notch hair colouring products can protect those manly locks from environmental hazards like the sun and outdoor pollution.
Choosing this procedure at a typical barber can be risky because any small mistake can increase the chance of your hair getting damaged. And that's where a men's salon comes in.
You can enjoy the most from your hair colouring when you get the service from a men's salon. Professionals at a men's salon use high-quality products to achieve your desired results without compromising hair safety and health.
The stylists in a men's salon use high-end products to provide a colour that lasts for months. They may even recommend the best shampoos and conditioners to help you continue caring for your coloured hair without visiting the salon regularly.
5. Experience Dealing with Long Hair
Times have changed, and long hair is no longer for ladies only. Men have now started to rock those long and luscious manes. If you are one of these men, there is no better place for you to go than a men's salon.
Stylists here love seeing these long hairs coming through the door. And unlike a typical barber shop, the experts at a salon are used to working with long hair and understand how to style it better.
Dealing with split ends, knowing how much length to cut, and the results that each client wants is a specialty these professionals offer to all men with long hair.
6. A Men's Salon is a One-Stop-Shop
A men's salon offers more than just a typical haircut. When you visit a reputable salon, you will pamper your hair and can pay for specialized services targeted at other areas like the nails and skin.
Another service you can get at a men's salon is facial peels. The service is ideal for men who care about keeping the face's skin looking as good as possible. After all, it is the first thing people see when they look at you.
Visiting a men's salon makes it easier to achieve perfect-looking skin as you'll get the best man-peel. This service can eliminate layers of accumulated dirt, making your skin clearer and smoother.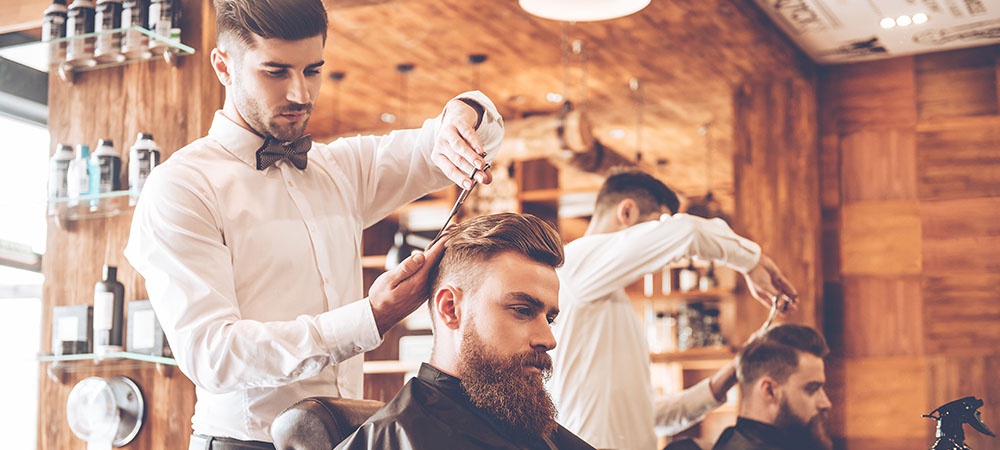 Final Thoughts
The mentality that salons are only for women is not true. On the contrary, a men's salon gives men that new fresh look and provides many other services like straightening and colouring.
You can often tell the difference when a man visits a salon vs simply getting his haircut at a typical barber shop. A salon will make his hair shinier, more colourful, more stylish, or even have a fuller-bodied appearance.
Salons usually look forward to welcoming men, and you should not hesitate to visit and enjoy the results!