If you're looking for a professional, well-priced men's hair salon in Bradford then look no further.
We pride ourselves on our high level of customer service and our complete range of salon services which includes haircuts, beard trims, nose waxes, eyebrow threading and hair coloring.
We are open Monday, Tuesday, Wednesday, Thursday, Friday, Saturday and Sunday.
Monday to Saturday our opening hours are 8am – 8pm.
Our Sunday hours are 10am – 2pm.
Call us now for enquiries and bookings.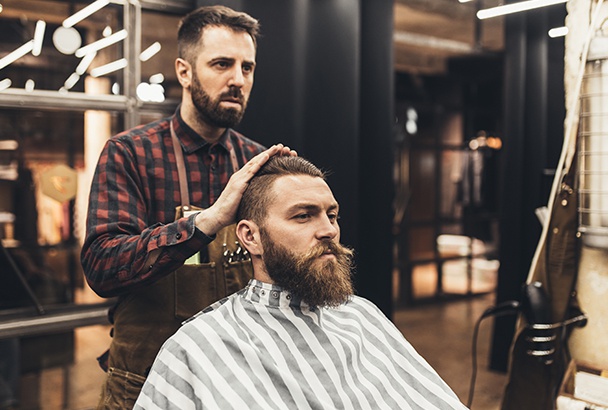 Services
Whatever service you need, whether it is a haircut, coloring, a beard trim or beard line up or something else we are confident you will have a great experience with us and leave very satisfied.
Whatever style of haircut you want we can make it happen.
Whether you want a pompadour, quiff, blowout, slicked back look, side part, faux hawk or a complete head shave we can make it happen.
If you've seen a style you like but have no idea what it's called or how to even ask for it, don't worry…just bring a picture in for us and we will turn it into a reality.
Whatever you want from a short to long cut or anything in between our hairdressers are experienced in every type of mens cut so can easily accommodate whatever hairstyle you want.
If you haven't got a clue what style you want to go with but you know you need a haircut and would like something a bit different then don't worry either because our hairdressers will happily recommend different styles that will suit you and that we're confident you will love.
Whether we help you discover a whole new style or something that will complement your current look.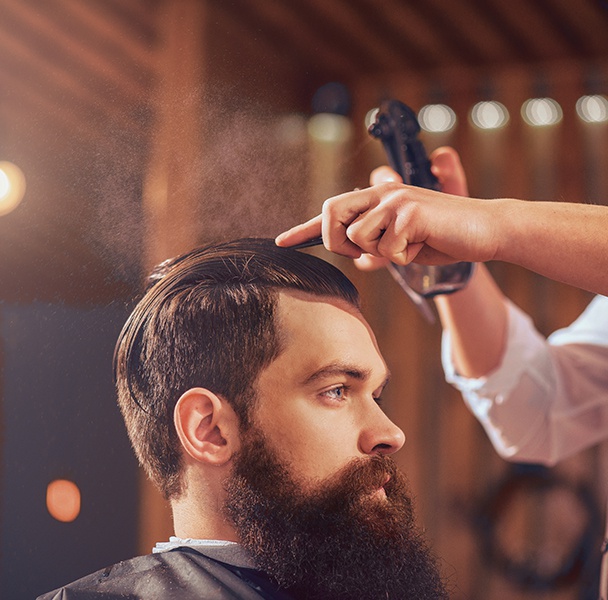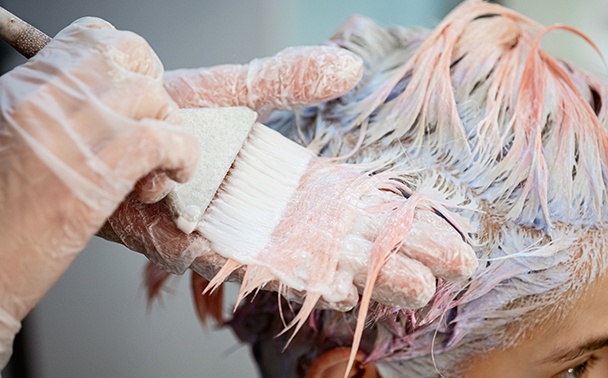 If you're looking for a permanent hair color change, a semi permanent change or you just want to hide those grey hairs we can help.
We have all hair tones and colors available and our hairdressers are always able to give you advice on choosing the perfect color to suit you if you need help deciding.
If you're just looking to hide the grey our team are experts at perfectly matching your hair color so no one will notice you've had it dyed.
We also offer a beard trimming and line up service.
If you come to our store for a beard shape up here's what you can expect.
If you know how you want your beard styling then let us know and we can get started straight away.
If needed our barbers can make recommendations, which take into account the thickness and shape of your beard as well as how it will fit with your face.
Trimming and lining up your beard are great ways of strengthening your jawline and tidying up your appearance.
So if your beard is in need of some TLC get in touch today.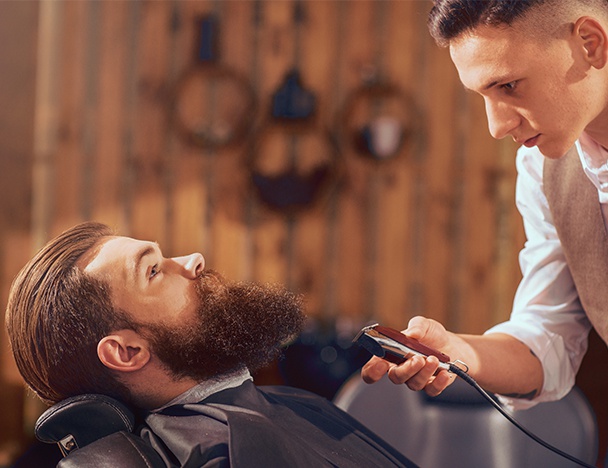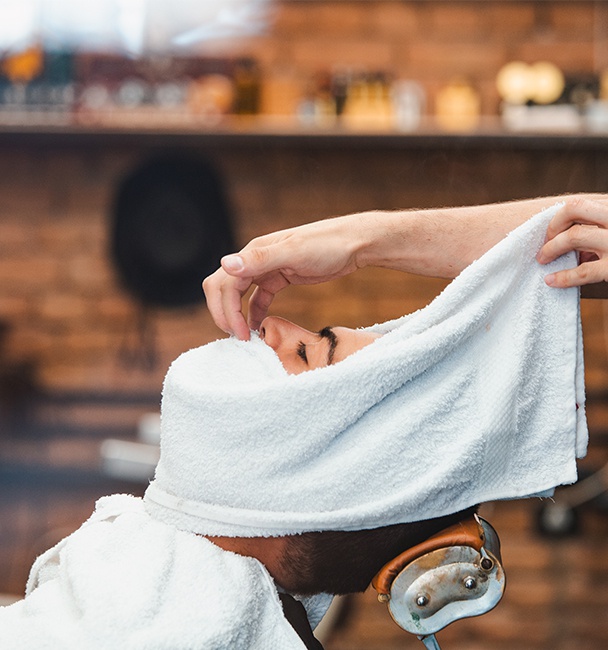 Out hot towel shaves are a great way of invigorating your beard and leaving you feeling fresh and energised.
When you visit us for a hot towel shave we start by taking a fresh white towel and applying essential beard oils to it, these include fragrances such as sandalwood, lavender, eucalyptus and more, we can also accommodate fragrances of your choice…just let us know.
These oils are then applied to the towel which is then soaked in hot water before being wrung out and applied to your face. The towel remains on your face for three minutes to allow time to soften the facial hair.
It is important that your facial hair absorbs as much water as it can to get the most out of your hot towel shave. Once this has been done the towel is removed and the shave begins. There is a big difference in how easily the soft hairs come off, it is far more comfortable than a standard shave.
Our barbers are shaving experts so we guarantee a comfortable shave even without a hot towel, however using a hot towel allows the blade to smoothly glide through your beard avoiding causing any nicks or cuts.
Whatever service you need, call us or visit our Bradford based Salon today and we will be happy to help.
Make An Appointment Today