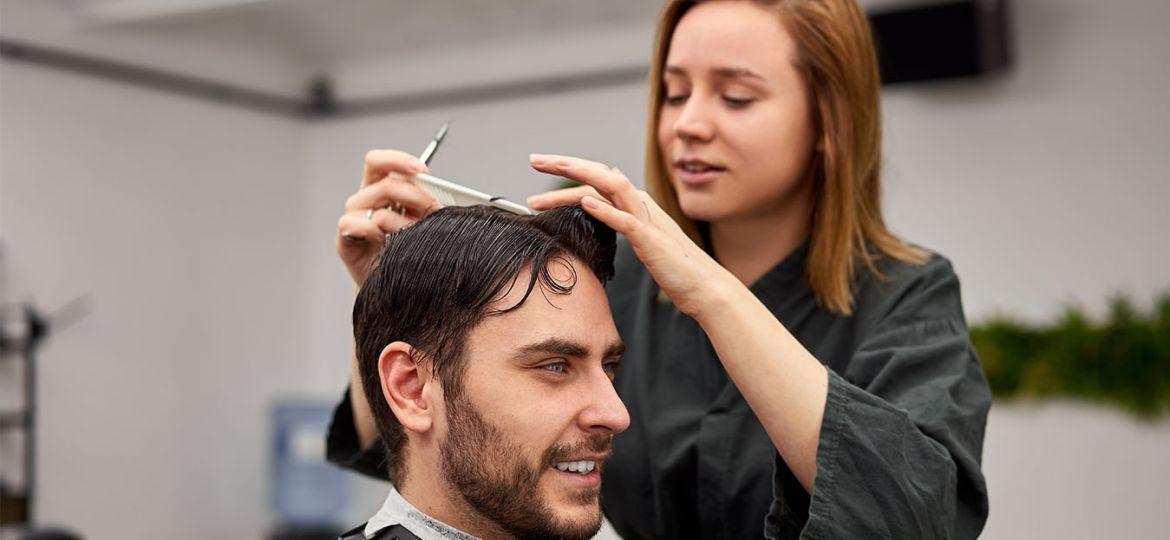 Many men can be nervous about going to the barbershop or salon. What are you supposed to ask for? How can you find the right barber shop for you, and what happens if you hate your haircut? These are all questions that may be running through your mind.
That's why we wanted to help. There are three easy steps to make your barber experience as smooth as possible, and we'll run through each of them here. Let's get started!
3 Easy Steps to the Perfect Men's Haircut
To get the perfect men's haircut, you need to decide what style you want, find the right barber shop or salon for you, and then communicate effectively with your barber about exactly what you want. So let's take a look at those points in a little more detail.
1. Deciding on Your Hairstyle
The first step to getting the perfect haircut is choosing the right style for you. Everyone is different, and the right style for you is the one that matches your personality, along with your face shape. That being said, several styles around at the moment look great on almost any man.
If you're wondering how to get the perfect men's haircut, it's probably because you're looking to go beyond the basic buzz cut. A buzz cut is where your hair is cut very short. This is a classic look but doesn't have much character or personality.
For those anxious about trying a new style, you can't go wrong with the classic fade haircut. This is where you'll have medium-length hair at the top of your head, and then the sides will be cut shorter, with the length gradually shortening as you go from the temple to the ear.
Whether you have a long face, round face, or pointed face, this hairstyle looks great. Your barber would have done this cut thousands of times, and you can ask them for their recommendations regarding the type of fade and the length on top.
The easiest option is to have the hair still fairly short on top and a mid-fade. If you've never had your hair styled before and want to try something new, then this is what we would recommend. You can always be a little more experimental on your next visit.
Bolder Styles
For those looking to make more of a statement, some other great options are available right now.
Undercut – This is similar to the classic fade in that the fair is longer on top and the sides short, but it's a lot more dramatic. The hair on top will be longer and usually styled with the product, and the sides will be cut very short and very high.
Pompadour – To picture a pompadour, think of Elvis at the height of his fame, high slicked-back hair. Except, the modern pompadour is a little less dramatic. The hair is swept back but usually with less product, with the hair textured.
Side-part – The side parting is where the hair is swept over from one side to the other. This has become a very popular office haircut as it's professional while still having plenty of style and charisma.
There are many other styles that you can look up which are in fashion at the moment, such as the quiff, faux hawk, and the Caesar cut. Your barber will know all of these and be able to give you exactly what you're looking for.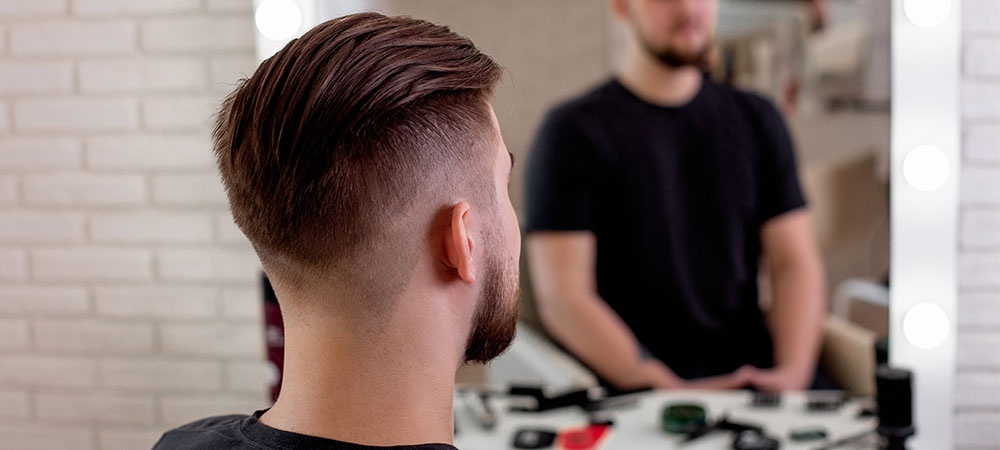 2. Finding the Best Barber or Salon
Many factors go into finding the right barber. Location is important, but you'll also want to consider their experience, what recommendations they have, and whether or not they have particular expertise.
The reality is that it's a lot harder to find a bad barber than a good one. The person who is cutting your hair will be highly trained. They'll most likely have plenty of experience and would have done the cut you're looking for countless times before.
That being said, doing a little bit of research is always good, especially if you're nervous about visiting. You'll want to check whether they are appointment-only, only accepting walk-ins, or a combination of both. It's a great idea to give them a call to see if you need to book.
3. Communicate with Your Barber
Your barber will be highly skilled, but they are not a mind reader. They need to know what you want so they can deliver exactly what you're looking for. Poor communication can lead to poor results, but there are a few ways you can make life easier for yourself.
Give as many details as you can about the haircut you want. If you're not sure, then that's fine too. But if you're looking for something specific, make sure the barber knows. Photos of the hairstyle can come in handy as they give a detailed description of what you want.
Be sure to trust the experience of your barber, as this will help a lot when taking recommendations about your haircut. If this is your first time getting a cut, explain that to them, as it'll help them understand why you may be hesitant and nervous about your cut.
It's also good to remember that terms can be interpreted differently by different barbers. For example, if you say you want a 'medium' length cut, that's not very specific. Likewise, if you say you want a pompadour, then your barber may have a different idea of how to achieve that compared to the picture you've seen.
The bottom line is that if you want something specific, explain exactly what you want in clear terms. If you're unsure about what you want, have a conversation with your barber and take their advice before you decide on a final cut.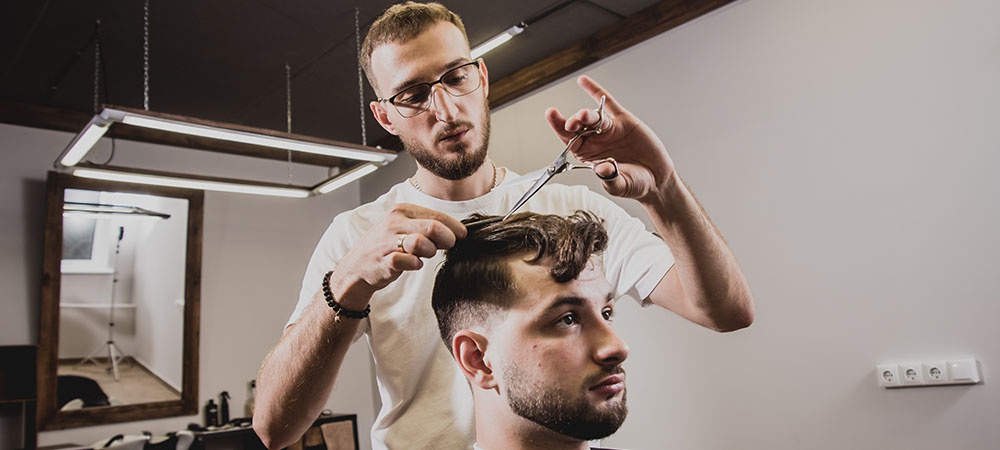 Final Thoughts
If you're thinking of going to a barber shop or salon, you won't regret it. You'll get a brand new haircut that will fill you with confidence. All you need to do to achieve the perfect cut is follow our advice above, and everything will go smoothly.