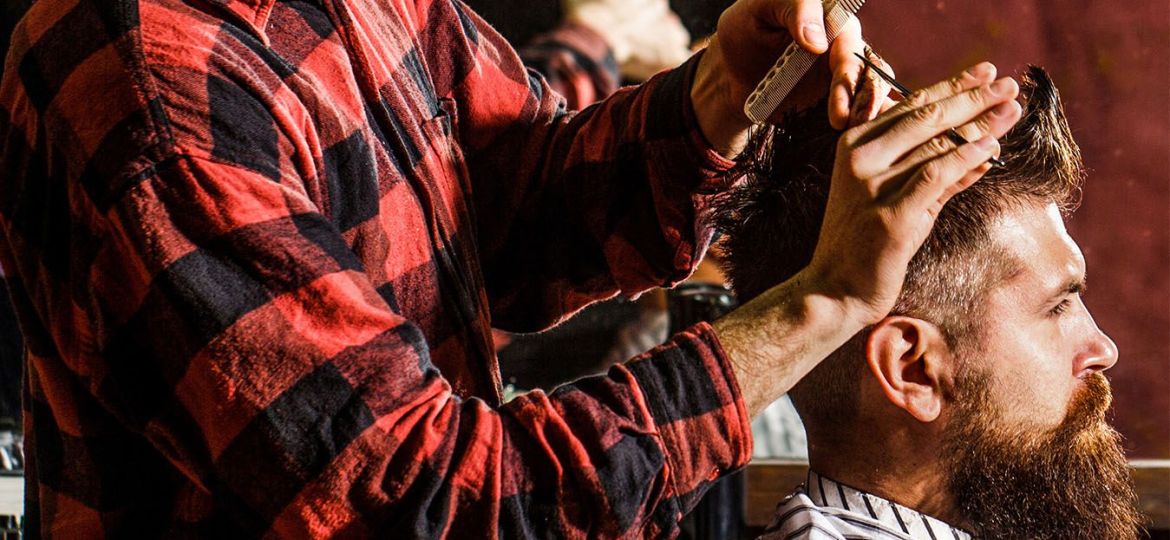 There are many reasons why you may be looking for a hair salon. Perhaps you have moved to a new area, want to move on from your new barber, or maybe you've never had your hair cut by a professional before.
Whatever the reason, we're here to help. There are six important things to consider before choosing the best men's hair salon for you. Let's check out what they are.
6 Tips to Find the Best Men's Hair Salon Near You
1. Check Their Services
A modern men's hair salon will do much more than just cut hair in the traditional styles. Many will offer a broader range of cuts as well as facial hair services such as beard line-ups and hot towel shaves. Some will even have services such as colour treatments, pedicures, and more.
If you're looking for something specific, check to see whether or not they have the services to match your needs. You don't want to book into a salon only to find they can't cut your hair in the way they want, for example.
2. Look Online
In a new area, you'll probably walk down the high street and see what's there. While you're likely to find a barber or two, they're unlikely to be the only ones in the area. Simply typing in 'men's hair salons near me' will most likely give you a complete range of local salons to choose from.
Men's hair salons aren't always in the most obvious locations, and there are even mobile stylists who can come to your home. A good idea is to think about how far you're happy to travel and make a list of all the hair salons within your range after a quick online search.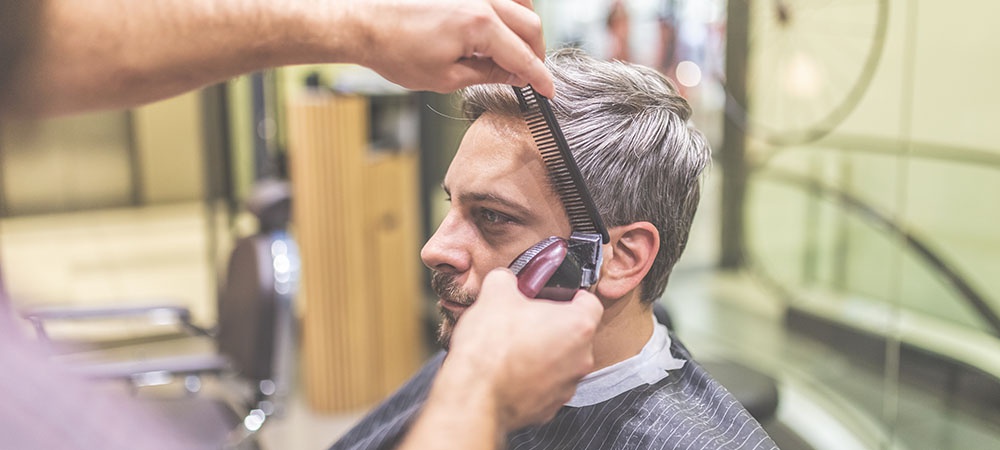 3. Look for Reviews
When using any type of service, it's always a good idea to look at the reviews. They will give you a good idea of whether or not the salon provides an excellent service to its clients. Reviews can be found in many places, but Google is often the easiest place.
It's also a great idea to ask friends, family, or work colleagues where they get their hair cut. Most people would happily make recommendations. Finally, if you're a member of a local Facebook group, asking there will give you plenty of useful ideas.
4. Don't Rush
If you need your hair cut, it's always tempting to just use the first hair salon or barbershop you see, thinking they are all the same. However, there can be a big difference between these establishments.
Experience levels, customer service, and range of services can all change from one place to the next. It's best to look at all your options and think them through. You may regret rushing into a decision.
5. Check Their Opening Times
This is an obvious point, but you should check their opening times to see if they fit in with your lifestyle. Many salons and barbershops will have staggered opening times to cater to those that work regular office hours.
For example, many will open for later one or two days a week for those who finish work at 5 pm every day. Many will also be closed for one day per week. If these hours don't work for you, it may mean you should look elsewhere.
6. Don't Be Loyal!
Many people feel loyal to their barber or salon. It can be anxious going somewhere new, and therefore it's tempting to go back to a place you've been before, even if you weren't too happy with the results.
The best salon for one person may not be perfect for the next. So don't be afraid to switch it up and try different men's salons.
That said, if you're leaving your current barber or stylist, it's good to let them know you're unhappy. They may think you want your hair one way, but you haven't communicated with them that you don't like it. If the location and opening times are perfect for you, it may be worth giving them a second chance.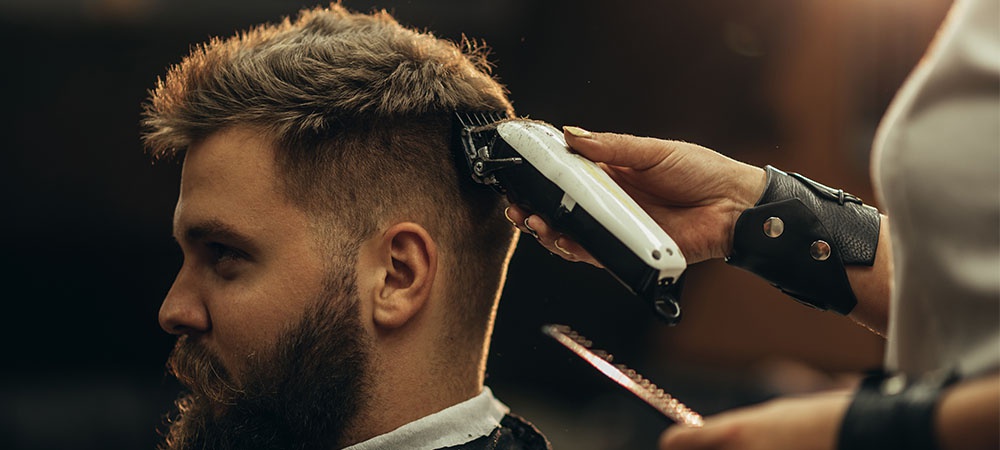 Finding the Best Men's Hair Salon Near You – FAQs
How do I find a good hairdresser for men?
There are a few simple things you can do. Make sure they offer the services you need, check their reviews, and get in touch with them. Remember, you're free to go elsewhere if you don't like the results.
What is the most attractive men's haircut?
Some men look fantastic with a bald head, some suit a short fade, whereas others suit long hair. There isn't one haircut that is more attractive than any other. The best haircut will depend on your personality and face shape. If you have any doubts, don't be afraid to discuss them with your barber or stylist.
What to tell a barber when you don't know what you want?
It's always best to have a general idea of what you want, as your barber isn't a mind reader. But ask your barber for what they'd recommend. If you're unsure what suits you, trust your barber, but understand that you may not like the result if you're not giving instructions.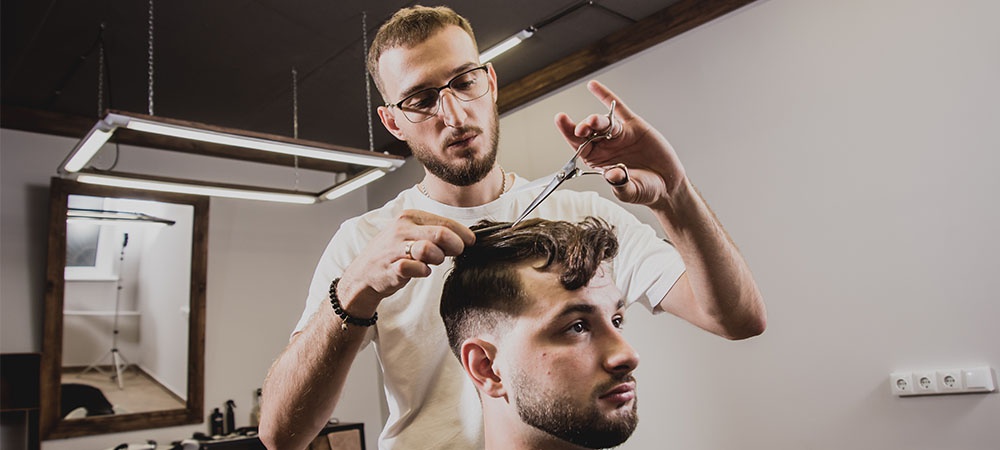 Is it rude to go to a different barber?
It depends on what type of relationship you have, but usually, the answer is no, especially if you go to a larger barber or salon where a different person cuts your hair every time. If you are friendly with a specific barber, it's not rude to make a change, but it's considerate to let them know you're going elsewhere.
How do you break up with a barber?
It's easy to develop a personal relationship with a barber, and therefore hard to tell them you're going elsewhere. It's always best to be honest and tell them why you're making a change. Know beforehand whether you're willing to give them a second chance or definitely want to make the change.