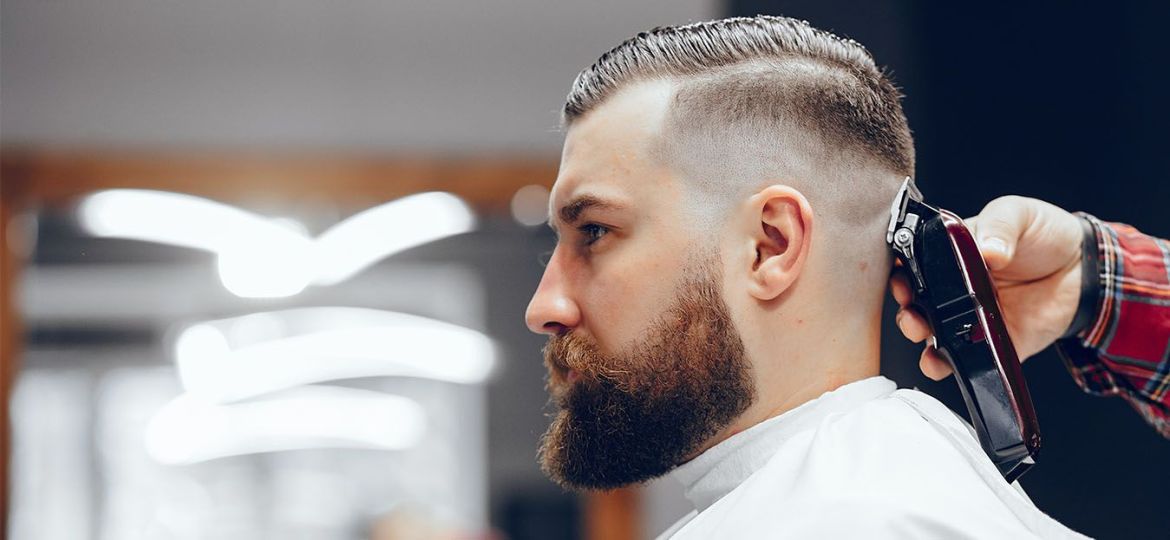 Over recent years we've seen the rise of the men's salon. Rather than just picking from a list of standard haircuts, men are taking more control over their appearance. This means many places are offering men more services than the classic barbershop.
But what services are offered, and is a men's salon right for you? Here we'll guide you through what you can expect if you book in with a men's salon. Read on to find out more!
Services Offered at a Men's Salon
Classic Haircuts
While a men's salon may have evolved from the traditional barbers, they are still a great place to get your classic cut. Whether you prefer something short and neat, such as a crew cut or buzz cut, or a longer style like a comb-over, the experts at these salons have been perfecting these haircuts for many years.
For an extra dose of sophistication and style, why not try one of the modern takes on classic barbershop looks like the flat-top fade or temple fade? The options are endless, so no matter what type of classic style you're looking for, your local men's salon will have something to help you achieve it.
Fades and Unique Haircuts
At your local men's salon, you can choose from a variety of different haircuts for your desired look, including fades, a pompadour, faux hawk, quiff, and much, much more. You can be bold and opt for something beyond traditional male haircuts.
Ask your stylist which haircut is right for you. They'll be able to customize a cut that suits facial features, lifestyle, and personal style. Fades are always popular as they add shape and texture while showing off your facial features.
Of course, you can go even further than the haircuts we've mentioned, especially for those with long hair. You can work with the hair stylist to get anything your heart desires.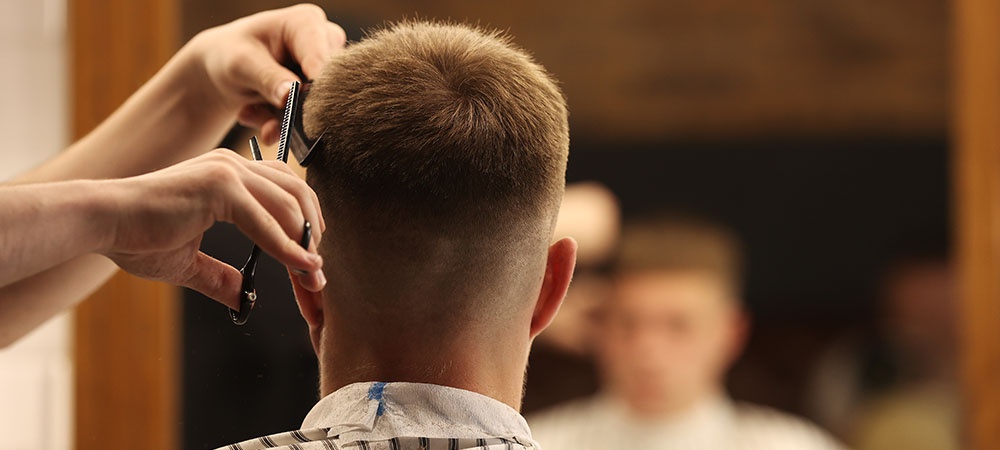 Beard Grooming
Beards have been in fashion for a while now. While that's true, too many men let them run wild and can end up with them looking dishevelled and messy. A men's salon will ensure that your beard looks its best at all times with beard grooming and lineups.
Beard lineups allow your facial hair to look stylish and sharp. You'll come out of the salon with clean lines and elegant styling.
You can work with the barber to decide on the best beard shape for your face. This depends on the density and existing shape of your beard, along with your facial features. The result will be a bespoke beard design that will fill you with confidence.
Hot Towel Shaves
For the stylish man, a hot towel shave offered at a men's salon can be an incredibly luxurious and rewarding experience. Many women go to salons to feel pampered, and this is the male equivalent.
From the relaxing lather of warm shaving cream applied to your face to the tender massage of a moistened hot towel applied in preparation for the razor, each step of this unique process is designed to make the experience as pleasurable as possible.
Not only does a hot towel shave give you smooth, precise results that last far longer than any regular razor shave, but also it allows you to enjoy a moment of pure relaxation in today's busy world.
Schedule your appointment at your local salon today and discover why more men are turning to hot towel shaves!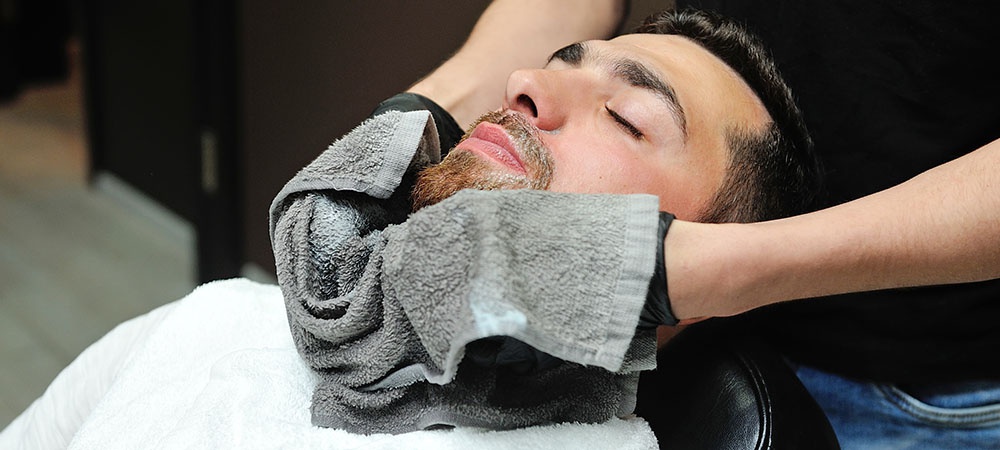 Colors and Treatment
The modern man is more conscious of his appearance than ever before and understands the importance of looking his best. As a result, many men's salons offer a wide range of treatments to help him maintain that well-groomed look.
Colour treatments allow gentlemen to test out different shades, going for anything from subtle highlights to making bold statements with ombre, block colours, or balayage.
Whatever look you choose, knowledgeable staff can ensure the perfect result. So why not make the leap if you're looking for something different? A modern men's salon allows you to express yourself in more ways than ever before.
Pre-cut Consultation
The pre-cut consolation had long been a thing that only women had. But it makes too much sense for men to be denied this service. It allows men (especially with longer hair) to have a conversation with their stylist before they decide on the next steps.
A consultation will ensure you receive a look tailored to your individual style needs. It's becoming more common for men to seek out a stylist they connect with, rather than simply going to the first barbershop they stumble upon.
Other Services
Not all men's salons will offer the same services, but plenty of them are diversifying into other areas of personal care. This can include the likes of manicures and pedicures for your nails, along with threading, waxing services, facials, and peels.
If you're interested in those types of services, then all you need to do is contact your local men's salon and see what they have available. Thankfully, it's getting easier and easier for men to get services that were typically reserved for women.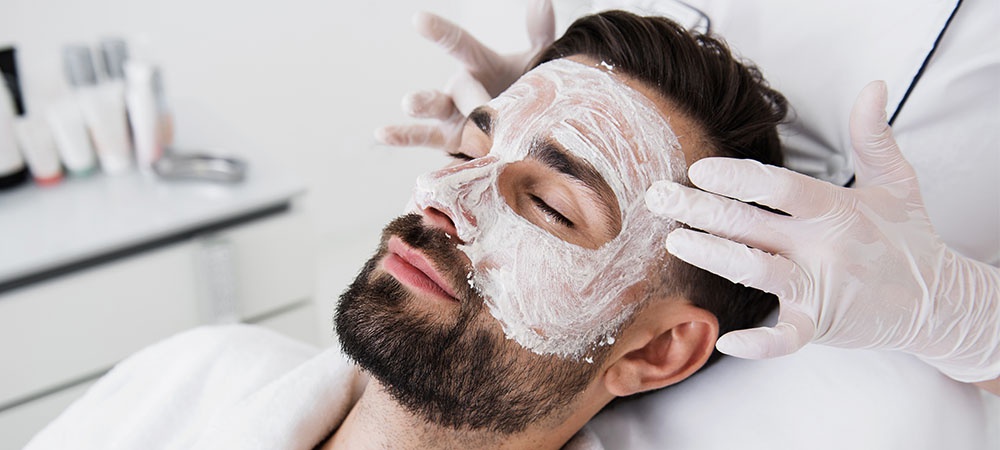 Final Thoughts
Are you looking to carve out your own style and bring out your inner personality? If so, the modern men's salon is for you. Choose any hairstyle you want while also getting your facial hair luxuriously removed or perfectly shaped. All you need to do is book your local men's salon and look forward to the modern methods of male grooming.