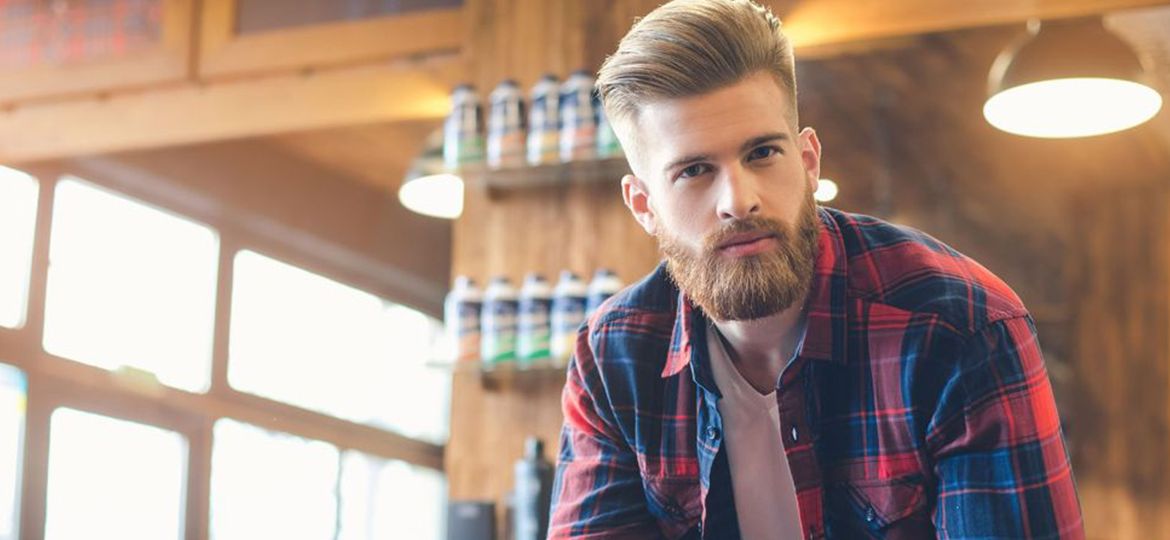 Choosing the right hairstyle for a man can be very difficult. Your hairstyle is one of the most important elements in how you present and come across to others. It accents your personality, boosts your self-esteem, makes you more attractive, and increases your level of confidence.
Still, it is not easy to find the best hairstyle for you without trying out different haircuts and styles over months. Fortunately, there is an easier way to know what hairstyle will suit you and it depends on things like your face shape, hairline, physique, and other things. Let's get into it.
Face Shapes
A face shape is formed from your facial features such as face length, cheekbones, jawline, and forehead size. Since there is a different kind of hairstyle that suits each of the face shapes, you must first find your face shape.
How to find your face shape
To find your face shape, you must first make four measurements of your facial features. These measurements are:
Forehead – Measure across your forehead, from one eyebrow arch's end to the other eyebrow arch's end.
Cheekbones – Measure the length between the pointiest parts of the cheekbones below your eyes.
Jawline – Measure the length from the tip of your chin to the point where the jaw bone begins to curve upwards. Double this measurement to find the full jawline length
Face Length – Measure the length from your hairline to the chin. This will tell you how 'long' your face is. Do not include the nose bridge in your measurements as it can add extra inches.
Once you're done with all 4 measurements, compare them to one of the profiles given below to find your face shape.
Face Shape Profiles
Everyone has a different face shape but there are seven generalized face shape profiles. A hairstyle that matches your face shape is almost guaranteed to suit you. There are other factors that matter too but face shape is the most important one.
Round – To have a round face shape, your cheekbones and face length must be approximately equal. Your jawline and forehead would also have similar measurements and the angle of the jawline would not be sharp.
Oval – Oval face shapes have face lengths greater than a cheekbones width. On top of that, the forehead will be larger than the jawline and the jawline angle will be rounded similar to the round face shape.
Diamond – Diamond face shapes happen when your face length is the greatest measurement followed by cheekbones width, forehead width, and jawline in that order. The diamond face shape also has a sharp pointy chin.
Triangular – In a triangular face shape, the jawline has the greatest measurement with cheekbones width being greater than forehead width. The face length is not the smallest measurement, nor the largest in a triangle face shape.
Long – A long face shape has a similarly sized jawline, cheekbones, and forehead. The face length, on the other hand, is unsurprisingly the largest measurement.
Heart – A pointy chin similar to the shape of a non-biological heart, with a forehead measuring greater than jawline and cheekbones width. The face length measurement is usually greater than the forehead. The sides of the face might also have clean and slightly sharp angles.
Square – Similar to a square, all measurements are roughly equal in a square face shape. The jawline angles are sharp and curve cleanly.

Hairline and Hair Type
Apart from your face shape, you should take your hairline and hair type into account. A receding hairline might make certain hairstyles unsuitable for your look. In a similar sense, if you have curly hair, a hairstyle focused on shorter hair will suit you better.
If the curl is near the extreme, you can try to rock an afro as well. In the same way, straight hair is better suited for longer hairstyles.
Remember that the purpose of the hairstyle is to accentuate your face shape and personality not conflict with it. If you have a long face and straight hair, growing your hair out on the sides and smaller hair on the top will look better on you. Whereas if you have a square face shape, your face can handle growing your hair out leaving you to experiment with it.
Other Factors
Apart from taking the physical aspects into account, you should also consider your temperament and work environment. In professional corporate or academic environments, shorter hair might work better for you regardless of your face shape.
You should also consider how much work and effort your hairstyle of choice takes to maintain every day. If you can not afford a visit to the barber every week or so, it is best to opt for a low-maintenance hairstyle that you can do yourself every day with ease.
The hair products you need to use also come into play as some hair products might not be suited to your hair type or be too expensive for personal grooming.
Think about what it is that you want and whether or not you have the freedom, time, and finances to maintain such a hairstyle.
What If I Don't Fit Any Face Profile?
If you find yourself to be unable to completely match yourself to any of the above-mentioned profiles, don't worry. These profiles are a generalization and it is common for someone to be between two profiles at once.
In such a case, take factors other than the face shape into account and use the closest face shapes as a reference point to decide your haircut.
Generally, if your face shape is somewhere between two face shape profiles, the hairstyles of both profiles will suit you. Some of them might suit you more and only trying them out will tell for sure. Here is a list of recommended hairstyles for face shape profiles as a reference.
Recommended Hairstyles For Your Face Shape
Oval
Buzz Cut
Shaved Head
A Voluminous Pompadour
Diamond
Round
Pompadour
Quiff
Side Part
Square
Buzz Cut
French Crops
Close Fades
Heart
Textured Fringe
Dimensional Quiff
Triangle
Long-Medium Side Hair
Crew Cut
Best With A Shaved Face
Long

Final Thoughts
As a general rule, if you have a rounder face then lengthening it with a taller haircut is usually the best bet and likewise, a longer face is often best suited with a short haircut.
While we've looked at general rules here, don't be afraid to break them! As long as you own your style with confidence, you'll look great.
It's also a great idea to have a conversation with your barber about what cut they'd recommend. All that's left to do now is book your appointment and enjoy your new style!