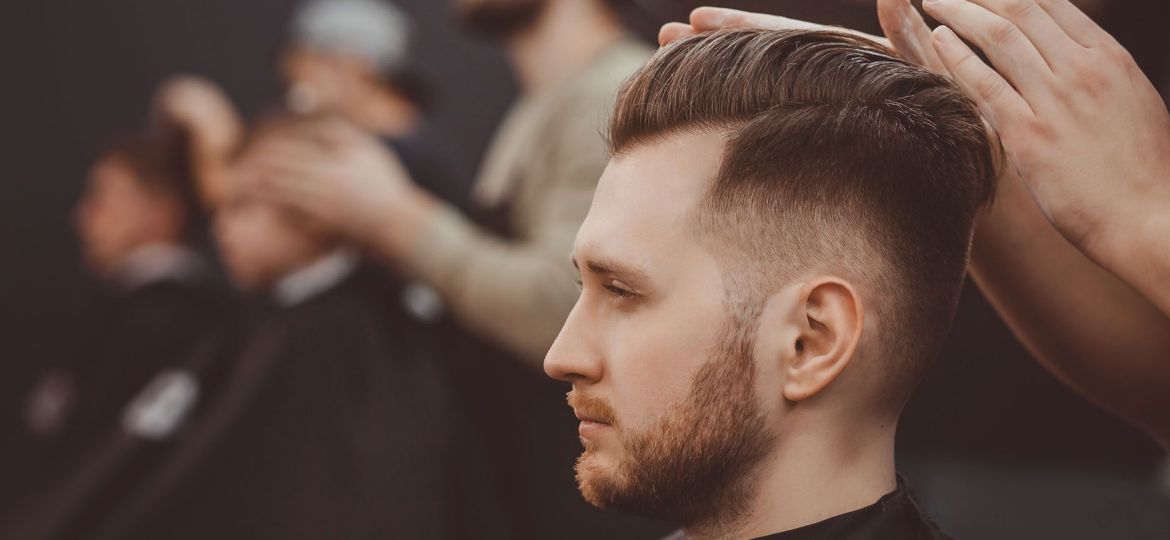 Men: it's time to step up your style game! Whether you're headed to an important business meeting, a relaxed weekend outing, an elegant evening event, or just the gym for a workout, we have the perfect men's haircut idea for every occasion.
With just a few tweaks and modifications, you can ensure that whichever look you decide will always be perfectly suited for whatever events come your way.
From classic cuts to modern trends, this blog post is about helping men find their new favourite style, no matter their needs. Let's dive in and explore some of the best hair inspirations available!
Business Haircut Ideas
If you're looking for a professional haircut that will make you look sharp, the buzz cut, side part, and classic tapered cut are all great business-style options.
The buzz cut is a great choice for men with thick hair, as it keeps everything neat while still allowing some texture to show through.
The side part is a classic look that never goes out of style. You can also dress it up or down depending on the occasion. It adds a touch of class to your overall look while also making it easy to tame unruly locks.
The classic tapered cut is another timeless option perfect for any business-oriented event. With clean lines and a timeless silhouette, it's no wonder this style has been around for a long time. This cut is versatile and easy to style, making it a great option for any situation.
Whatever your preference may be, all three of these haircuts can help you project an aura of sophistication and command attention in any setting.
Related Article: What You Should Expect When You Go to a Men's Hair Salon for the First Time
Casual Haircut Ideas
Looking for a low-maintenance haircut that still looks stylish? Check out the messy texture with disconnected layers, a shaggy fade, or a curly top! These casual haircuts are great because they lend themselves to various clothing fits.
Shaggy fades give an edgy look while staying minimal and sleek. It offers plenty of texture to keep your locks looking voluminous and stylish.
The subtle disconnected layers create movement and dimension, perfect for men who want to stand out without constantly fussing over their hair. It's a great option for guys with thicker hair. This cut can be arranged in many ways, such as leaving it loose and wild or brushing it back to give off James Dean vibes.
A curly top is perfect for those looking to add more body and volume. This style can be worn messy or slicked back, making it a great choice for any casual event.
These easy-to-style casual looks will keep you looking your best anytime, anywhere.
Formal Haircut Ideas
If you want to update your look and slay the style game at a formal event, why not choose one of these haircut ideas?
The slicked back with short sides is a sophisticated look that will keep you looking sharp at any formal event.
The modern undercut is perfect for men who want to make more of a statement while still having a refined look. This versatile style allows you to experiment with various styling methods and looks great when paired with slick, shiny hair products.
The quiff comb-over is a timeless cut that looks great when paired with a suit and tie. It has the advantage of being easy to maintain while still looking polished.
No matter your style, any of these formal haircuts will help you look your best for any special occasion or event.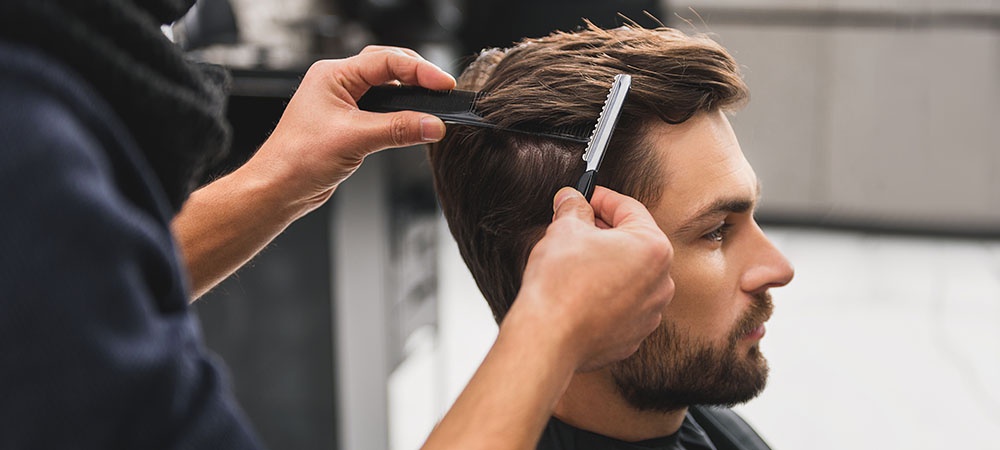 Athletic Haircut Ideas
Athletic haircuts can be intimidating, but with the right style and execution, you can bring out your inner athlete!
The high and tight wave fade is a great choice for men who want to show off their texture while still keeping things short and neat.
The textured crop top is perfect for guys who want to keep the length shorter but still add some edge to their style. It's versatile enough to be styled in any way.
The high and skinny fade is a stylish look that adds height to your crown while keeping the sides short and tight. It's a great option for men who want to show off their features without compromising style.
These athletic haircuts can help you stay on trend while staying cool and confident in any situation!
Why Choose Different Hairstyles for Different Occasions
It's not just to ensure you look your best for that hot date or holiday party. Different hairstyles offer benefits tailored to the occasion and can provide an extra confidence boost too!
Special updos can give a professional look if you're job-hunting, or a playful ponytail is perfect if you want to express a more fun side when meeting new friends.
Whatever the occasion, there's sure to be a 'do that suits it; and trust us, you won't regret taking the time to find it!
Tips on Choosing the Right Hairstyle for You
Choosing the right hairstyle doesn't have to feel like an uphill battle!
To make the experience easier, ask your friends for opinions — two heads are better than one when it comes to deciding on a new look.
If inspiration and creativity is a concern, look at fashion magazines and scour the internet for what's in style this season.
Don't be afraid to try out different looks and styles – every head of hair is unique, so you may find something nobody else has tried yet.
Ultimately, choose a style you feel comfortable with that complements your facial features and personality.
A perfect haircut can instantly make you shine in any circumstance; make sure you find the perfect one for yourself!
Related Article: What are the Best Hairstyles for Men with a Receding Hairline?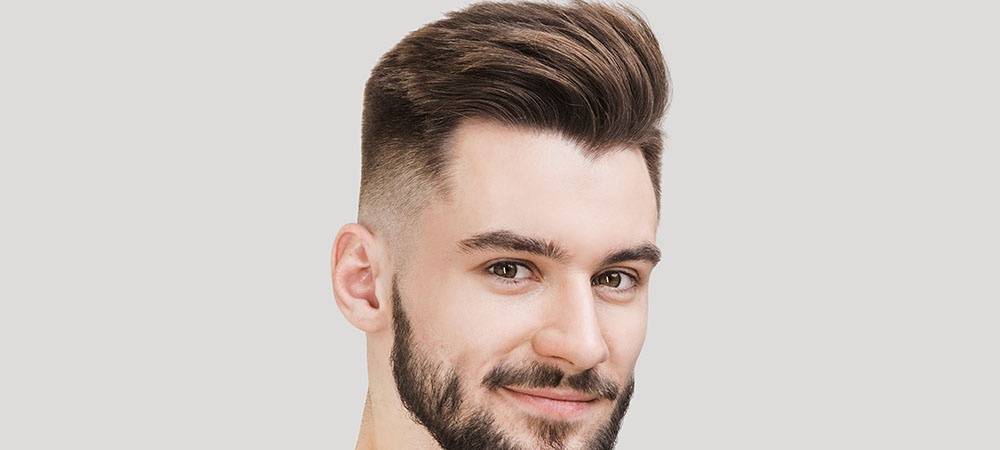 Final Thoughts
Choosing your hairstyle might seem daunting at first, but once you figure out the basics, you can feel more confident when deciding what style to go with.
Whether it's keeping it polished for a special meeting or getting that athletic look while working out at the gym, there is something for any kind of occasion. You can even mix it up and try out different styles depending on your mood or preference.
Plus, we can help. Innisfil Hair Salon is home to highly trained professionals that'll take the time to assess your current looks and decide on an appropriate haircut you'll love. Our goal is to find a look that suits your taste and lifestyle so you can feel comfortable in your skin – no matter where life takes you.
Call +1-705-896-7524 to book a haircut appointment with our stylists today!